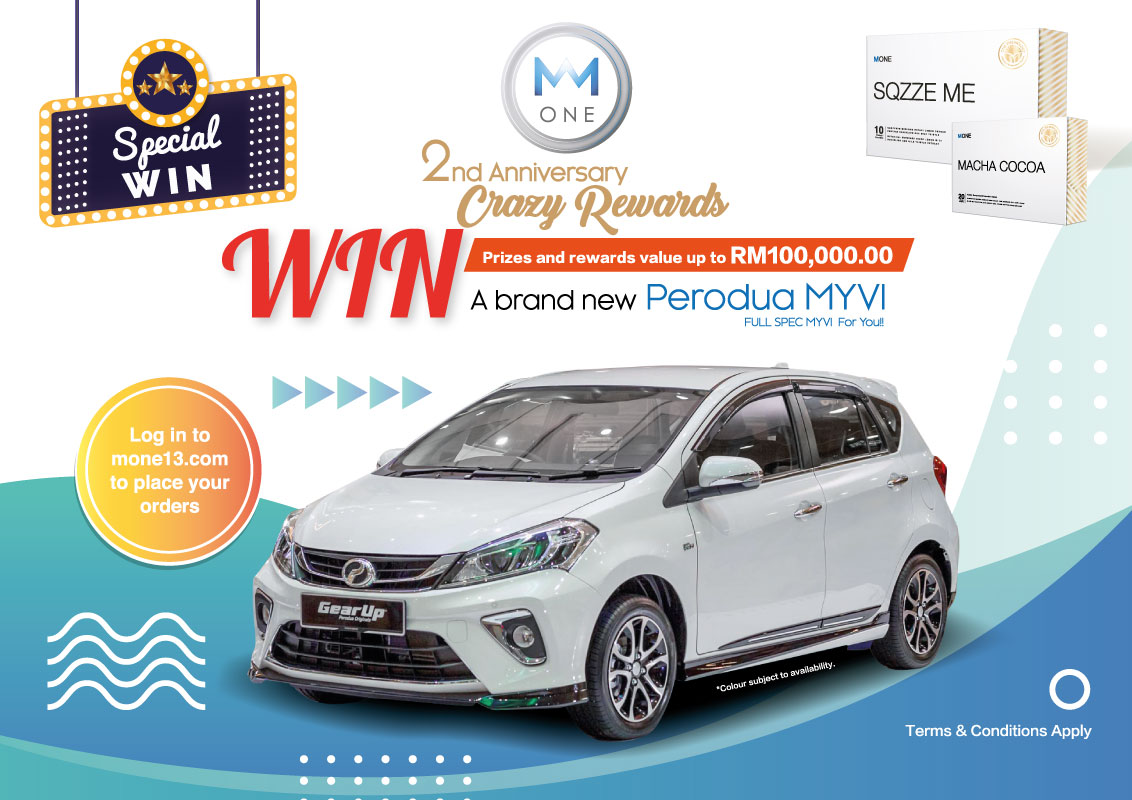 #MONE is giving out a brand new Perodua MYVI again ABSOLUTELY FREE!
No hesitation when it comes to rebating our customers,
FULL SPEC MYVI for you!!
#MONE 2nd Anniversary Crazy Rewards
#Prizes and rewards value up to RM100,000 for you to win
You can stand a chance to win a brand-new car by just being beautiful and confident
#prizes are completely free#
Gold token candidates are eligible to win 49 of our consolation prizes
These prizes are product vouchers worth no less than RM900
#they are all completely free for you#
How to Win?
You just have to log in to mone13.com to place your orders:
By placing orders in the system, you are eligible to receive Token
Order Packages:
2 boxes RM340 (1) Silver Token
6 boxes RM940 (2) Silver Tokens
10 boxes RM1567 (4) Silver Tokens
(6) Silver Tokens eligible to exchange (1) Gold Token
*Every (1) Gold Token = ONE chance for lucky draw
Terms & Conditions
1. You can only receive your Token by placing order on MONE website (limited only to customers)
2. Face-to-face purchase are not eligible for any token
3. Winners without a complete profile will lose his/her qualification to participate
4. Event Period: 11/11/2019 to 31/03/2020
5. The company holds the final decision of all results
#MONE,fromtheFIRSTtotheONE
#MONE,yourONLYpreference
#like&sharewithyourfriends
#MONEmyvi
#MONE